My Box of Mirrors is a performance structure I designed and built to accompany a song of mine called "Mirrors", which uses the infinite reflections of a box of mirrors as a metaphor for identity. The box has six one-way mirror panels that create infinite reflections visible from the outside. The panels fold down to let the person inside the box step out.
Performance​
Here's a short video clip of my performance at Bing Concert Hall (Stanford University):
Performance at Bing Concert Hall (2018)
Pictures​
Look through this image gallery to get a better sense of the project: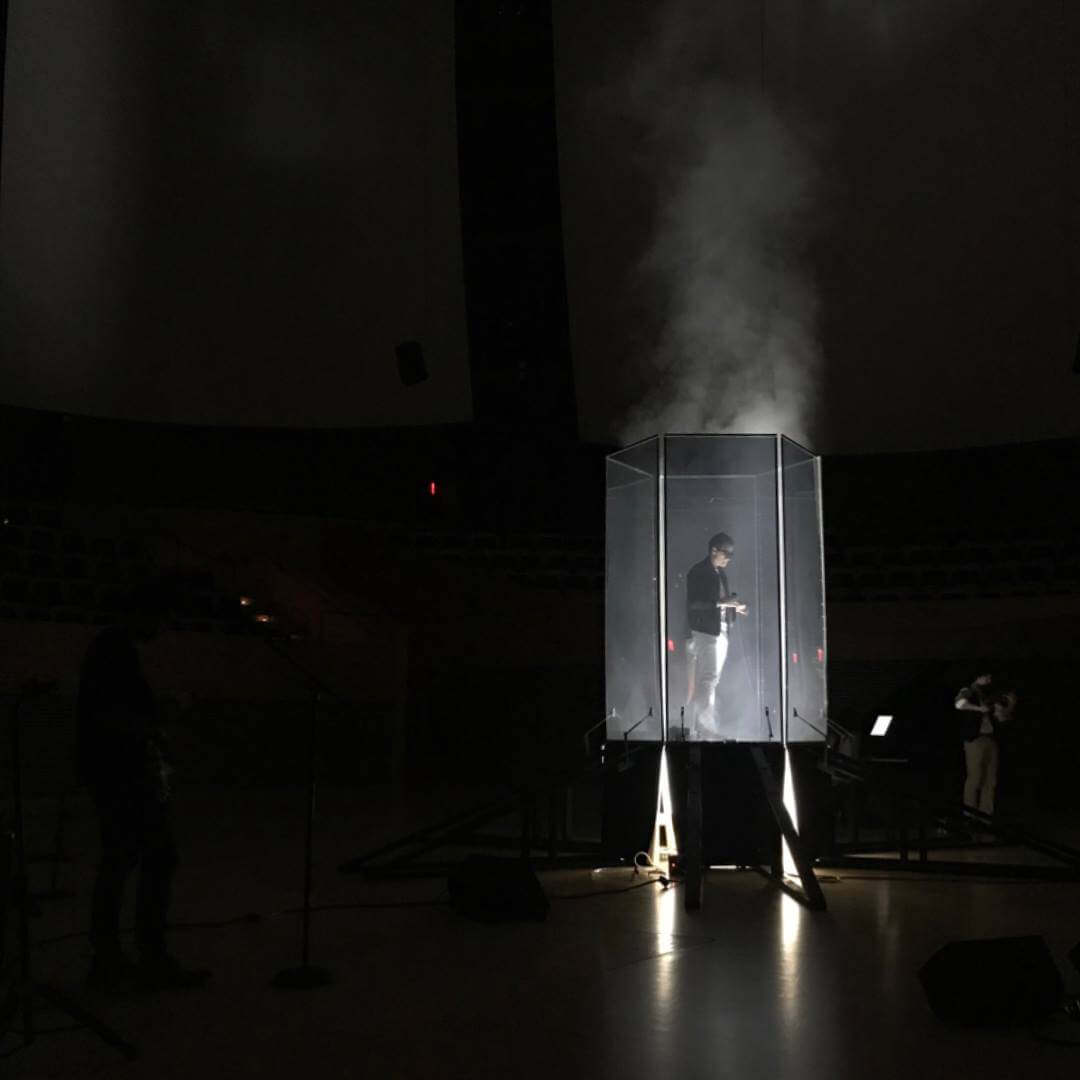 From perfomance at Bing Concert Hall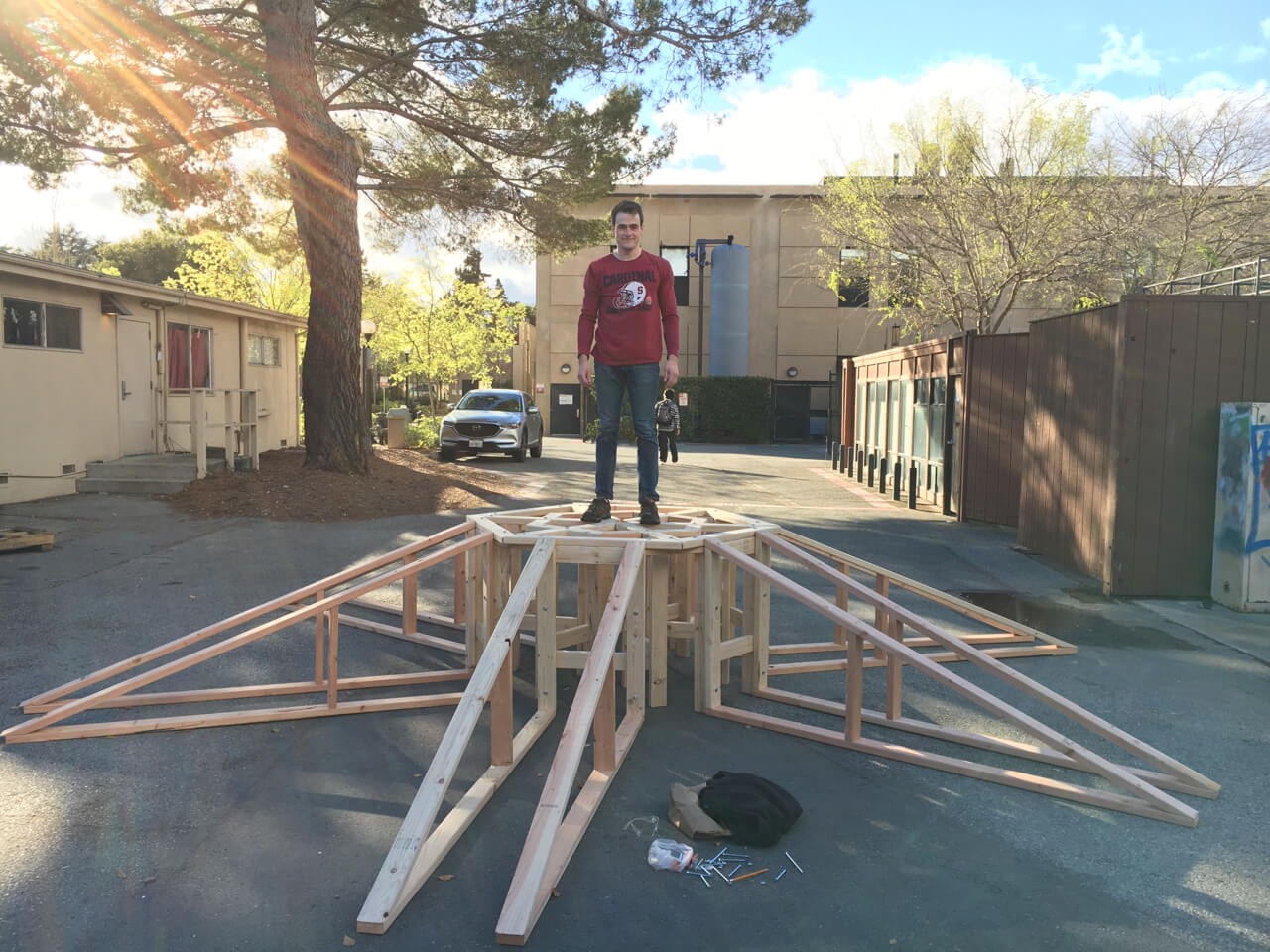 During construction outside the Stanford PRL (Product Realization Lab)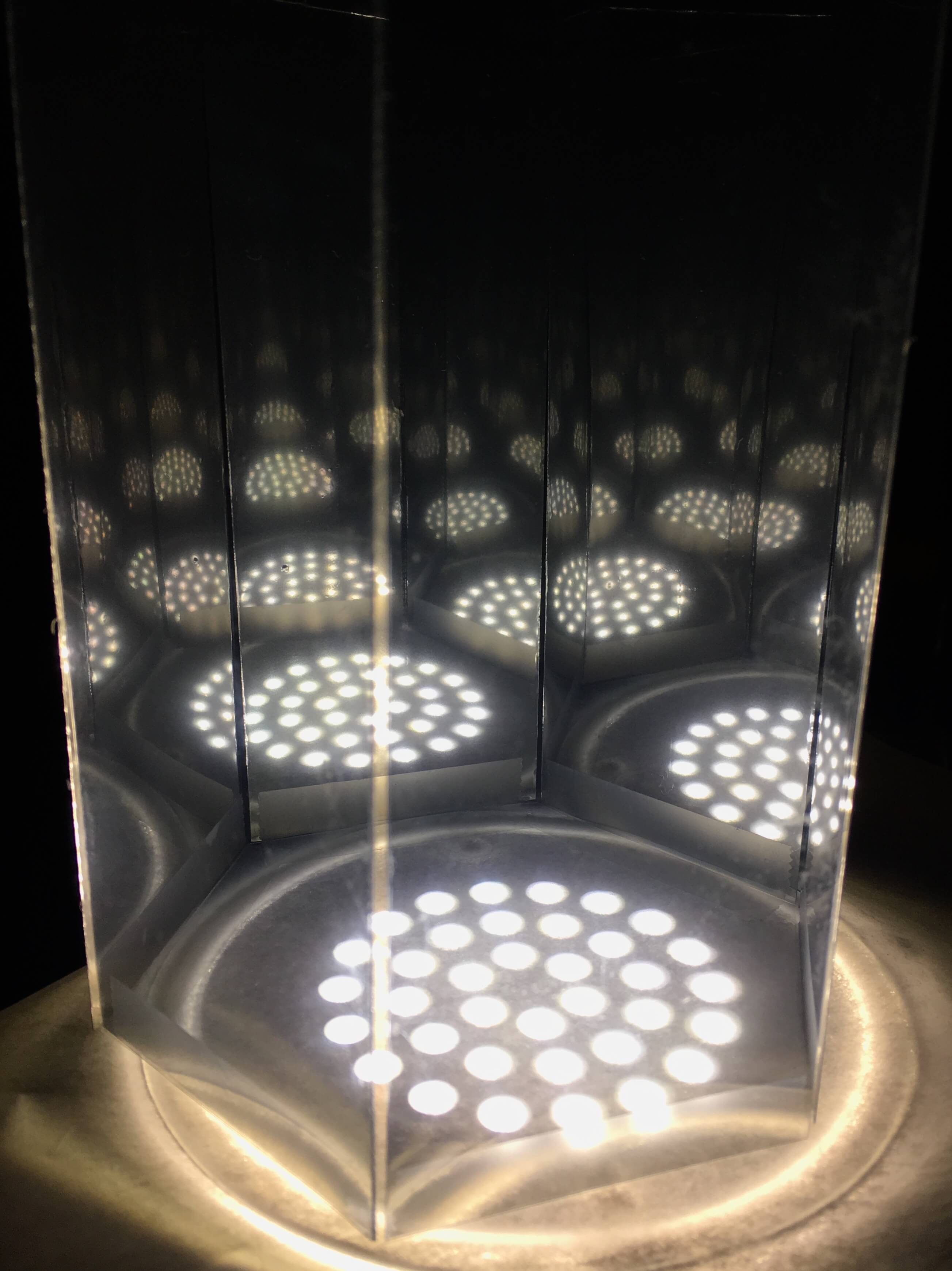 Small scale model of mirror reflections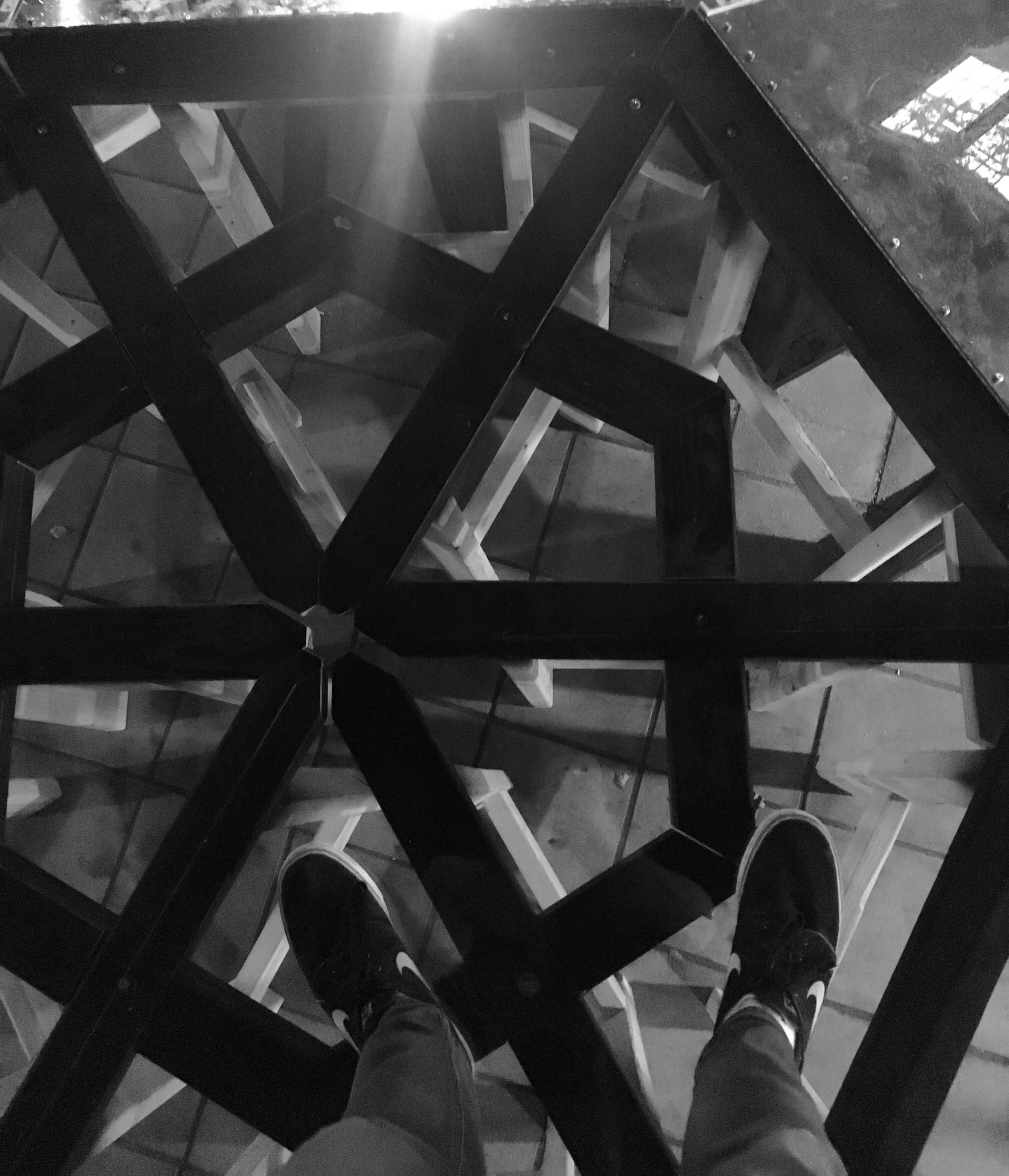 View of the base from above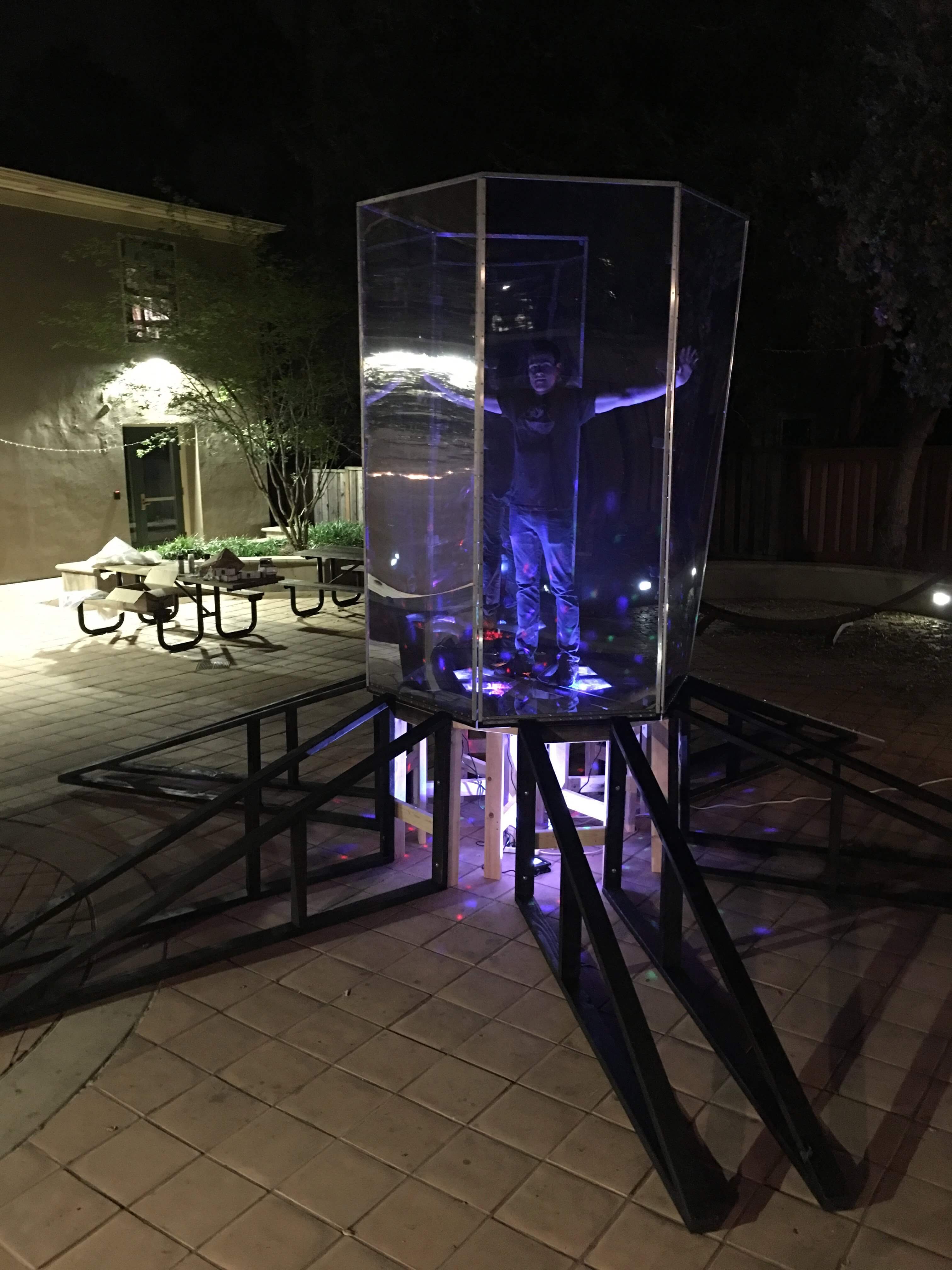 Almost fully constructed box, outside Haus Mitt dorm at Stanford
Drawings of the Box​
Here are my drawings of the box, pre-construction:
Drawings for construction of the Box of Mirrors
My Song "Mirrors"​
Audio​
Here's a rough demo recording of "Mirrors":
"Mirrors (feat. Liam Hale)"
Lyrics​
Here are the lyrics:
Lyrics