Unum ID is what I spend most of my time on currently. It's a company I founded and run with my brother Aidan.
We started Unum ID as college students, using it with Be Heard to #SecureOurDemocracy against bots and foreign actors. With Be Heard, Unum ID lets people verify their identities so they can contact government representatives as verified constituents. I'm very proud to say that thousands of people across 48 U.S. states have done just that.
Now, we've expanded our efforts, working with Fortune 500 companies like Samsung and Franklin Templeton, to enable digital identity far beyond civic engagement — in financial services, insurance, HR, and ultimately healthcare and beyond.
The ID Card Network​
Just as physical credit cards dramatically simplified payments starting in the 1950s, digital ID cards are dramatically simplifying identity verification today. With an ID card on your phone, you can prove who you are with a single click — no need to complete endless forms and verification checks.
For this to work, there needs to be a network, akin to VISA or Mastercard for credit cards. The network makes it easy for card issuers, consumers, and merchants to interact. And that's exactly what we're building with Unum ID: the ID card network.
Namesake​
The unofficial U.S. motto is e pluribus unum, which means "out of many, one" in Latin. This phrase appears everywhere from the top of the U.S. Capitol Building to the back of the penny to the back of the dollar bill: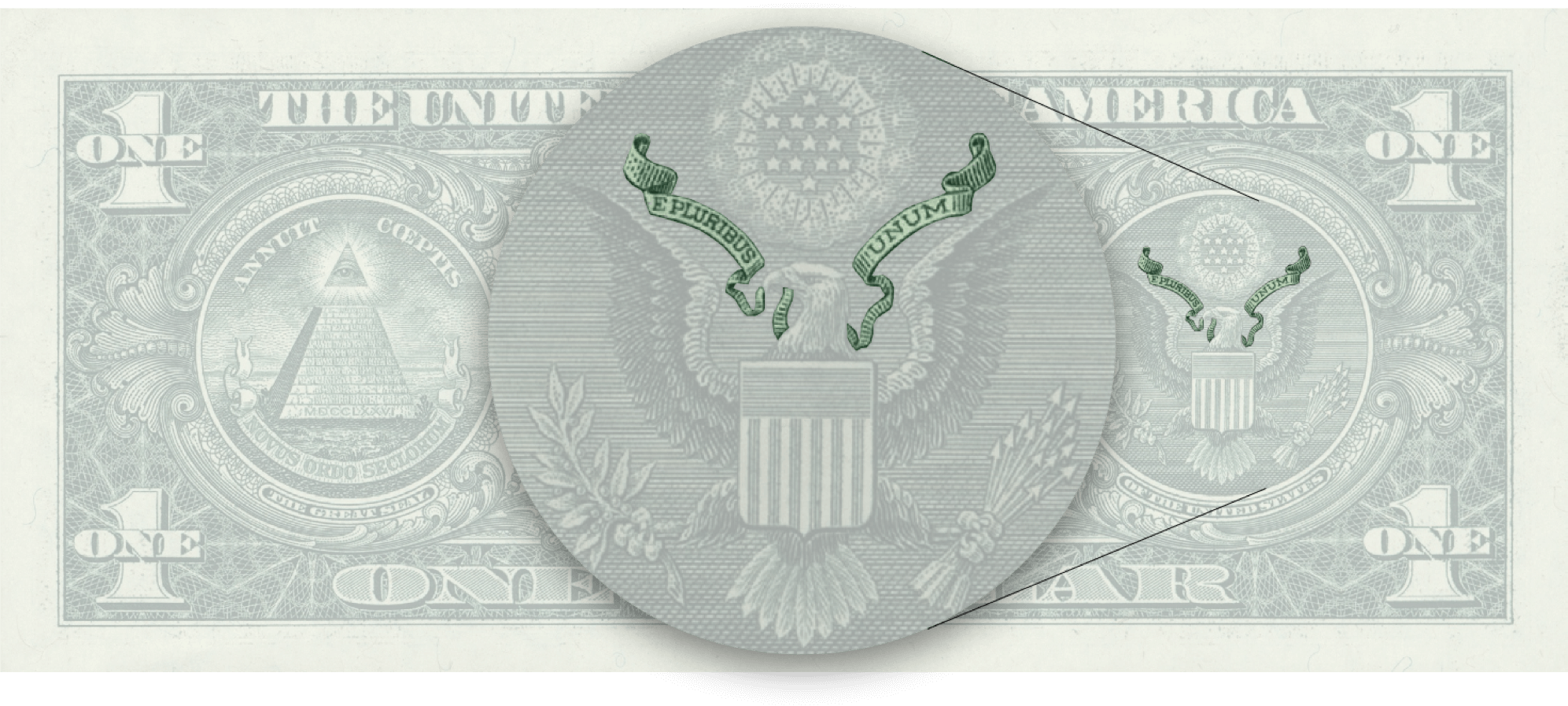 E PLURIBUS UNUM
This is the spirit of Unum ID: one identity, composed of many parts.
Mascots​
Our company is for the most part quite a serious place. We tell every employee that we expect the best work of their life and nothing less. But we're not afraid to have a little (or a lot) of fun along the way. Our mascots are a great example of this!
George Washington (@NumberOnePOTUS on Twitter) is our official mascot, and Vladimir Putin (who surely doesn't like that we stop bots and foreign actors) is our official anti-mascot.
Believe it or not, Putin visited our TechCrunch Disrupt booth to protest Unum ID! 😂
Putin, protesting Unum ID (and Washington, disapproving of Putin)
He hasn't stopped trying to stop us. Just check out Unum ID's 404 page.